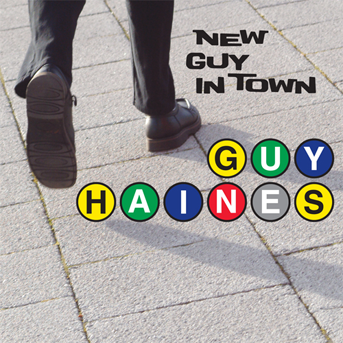 After his critically acclaimed debut album, Guy Haines followed that up with another album filled with great show tunes.
Guy Haines is an enigmatic figure in the world of musical theatre, rarely appearing on stage (and never showing his face) but logging several dozen appearances on Broadway-themed albums from producer Bruce Kimmel.
This, his second solo album, features classic showtunes and some lesser-known gems, including a few premiere recordings from songwriters like Harvey Schmidt & Tom Jones ("The Fantasticks"), Craig Carnelia ("Working"), and others. Guy is joined on three songs by some of musical theatre's up and coming ingenues: Jessica Rush ("Paint Your Wagon" in Los Angeles), Kerry Butler ("Bat Boy," "Hairspray," and "Beauty and the Beast" in New York), and Juliana A. Hansen ("Thoroughly Modern Millie" national tour).
Produced by Bruce Kimmel
• Click on titles below to hear a song sample:
• On Your Toes from On Your Toes
• They Don't Give Medals (To Yesterday's Heroes) from On the Flip Side
• I'm Past My Prime from Li'l Abner
duet with Jessica Rush
Getting Away With You
Point of No Return
• Second Avenue
Sure Thing from Cover Girl duet with Kerry Butler
Love, Look Away from Flower Drum Song
• Born Too Late from What If?
Millions of Men
Little Red Hat from 110 In The Shade duet with Juliana A. Hansen
The Faraway Part of Town from Pepe
Sail Away
• Cowboy Waltz from Actor, Lawyer, Indian Chief
I'll Take You Dreaming from The Court Jester