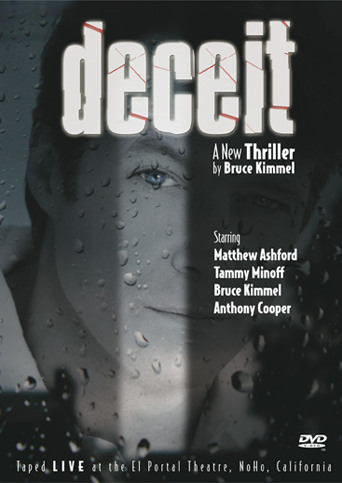 About the Actors
Matthew Ashford has appeared on Days Of Our Lives as Jack Devereaux. Tammy Minoff appeared on Broadway, co-starring in The Goodbye Girl with Bernadette Peters.
Product Description
In DECEIT, twenty-four-year-old Kate Hartman has been a widow for six months - her husband Jeffrey having been killed in a boating accident. On a dark, stormy night in her upper West Side apartment, Kate is paid a visit by Jeffrey's childhood best friend, who has been overseas for ten years. The meeting proves interesting for any number of reasons, none of which can be discussed in this brief paragraph. Deceit is a thriller, you see - a thriller with comedy, a thriller with suspense, a thriller with murder.

To say more wouldn't be sporting, now would it?